This September sees a return of my series "IAMNOTHERE" to the gallery. The reason is the publication of the book "To Be or Not to Be – Suicide in Science and Art" which I feel honored to be a part of. several works of that series were chosen by the publisher Dr. Katherina Heinrichs to be featured in the book.
The anthology "To Be or Not to Be – Suicide in Science and Art", which will be published on September 10, 2022, examines the topic from both a scientific and an artistic point of view. ⁠
⁠Experts from various disciplines – for example, medicine, history, literature, psychology as well as artists devote themselves to the subject. ⁠
⁠In addition, those affected, bereaved and survivors get a voice. ⁠
⁠With contributions e.g. by: Luci van Org, Christian von Aster, Bianca Stücker, Asp Spreng, Michael Sele.⁠
The works of the cover artist will also be shown: Holger Much from Albstadt.
The "IAMNOTHERE" – artworks are only available at the exhibition and the online shop of the gallery.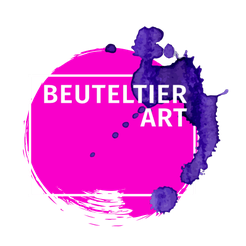 You are invited to the vernissage on Thursday, September 8th. from 6:30 p.m. at BeuteltierArt gallery.
The exhibition runs until September 25, 2022.
The reading will take place on September 10th. at VEID e.V. in Leipzig.
Öffnungszeiten/Opening times
Monday – Saturday 1pm – 4 pm